Upcoming Litter Announcements
*ALL puppies are sold under a strict spay/neuter contract. 
*We are accepting applications now.
*please take a look and text Hiedi at 419-680-0615 with any questions or to let me know you have submitted an application.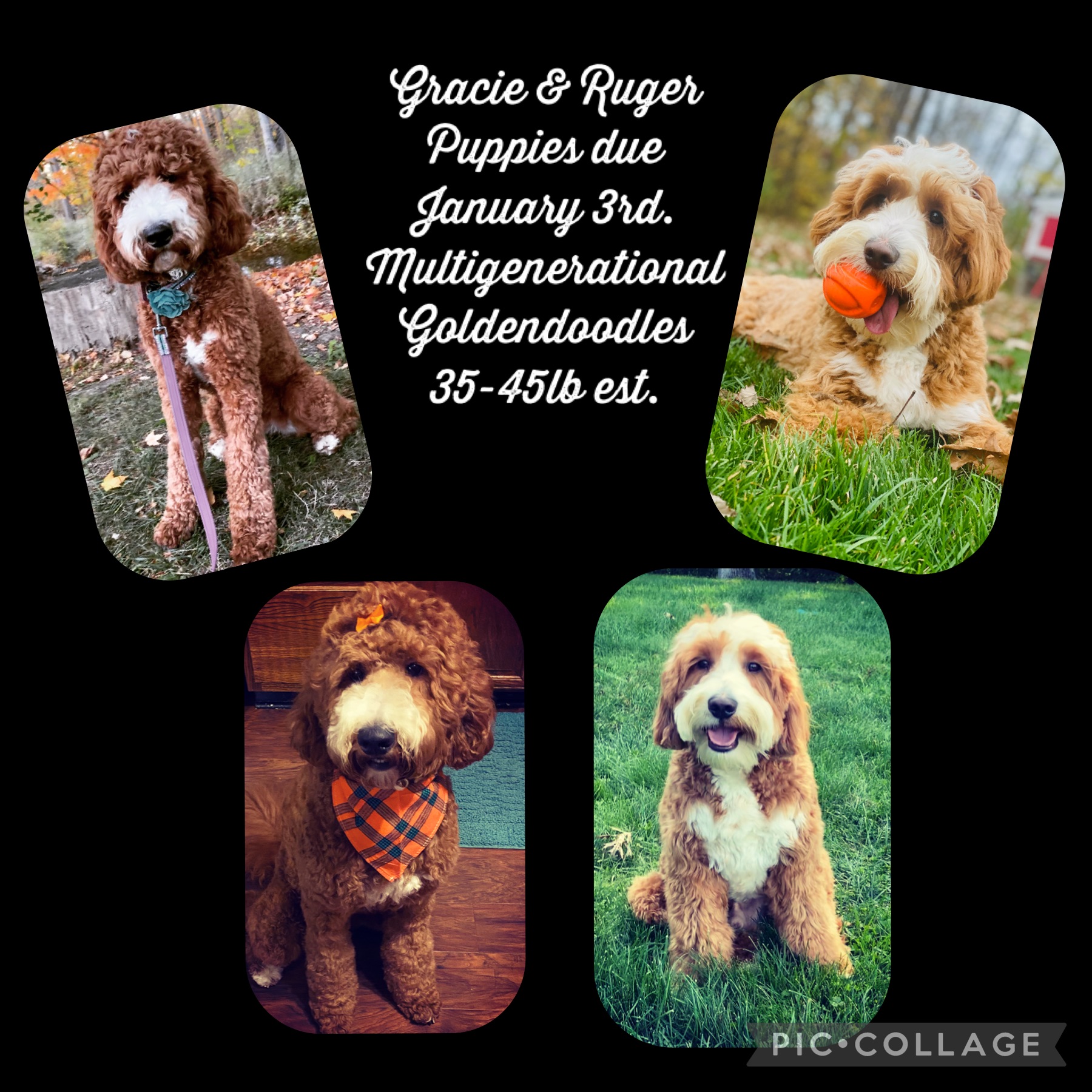 Gracie & Ruger have been bred for medium /mini multigenerational Goldendoodles. 
Their past puppies have been nothing short of amazing.! The sweet-natured temperaments of Gracie & Ruger shines through in their puppies and they are the BEST family companions. We expect 35-45lb range but some could be slightly bigger or smaller. For color we will have dark red abstract & parti and possibly Apricot. Coats will be fully furnished (long hair genes only) and curly or wavy. (The best Goldendoodle coat type for those with mild allergies) The puppies will be due January 3rd and ready to head home the end of February. We can't wait to meet these gorgeous little darlings! We are accepting applications for this litter now, please submit an application to add your next best friend! Below are pictures of their past puppies.
 Standard Multigenerational English Goldendoodles 
I cannot wait to see Hallie and Ralphie's puppies together! This upcoming litter has been a goal of mine for quite some time. Hallie is our Beautiful very light cream F1 English Goldendoodle girl, she has completely passed all her health testing with flying colors. She is a perfect match for our very handsome F1bb English Goldendoodle, Ralphie. (Ralphie was born here, so second generation HBG puppies.) We have color possibilities of Cream, Apricot, or red in solid or with abstract white markings, all black pigment for noses and paw pads. Coat types could be wavy, curly or straight. (All will have the long hair Goldendoodle look) All will be gorgeous! We also expect fabulous, friendly, snuggly and sweet temperaments from this litter, and we are happy to assist in choosing the best therapy candidates.  Hallie & Ralphie are 48 & 55lbs, so nice sturdy small standard size. This breeding is expected for March, we are accepting applications now! These puppies will be absolutely amazing, no doubt!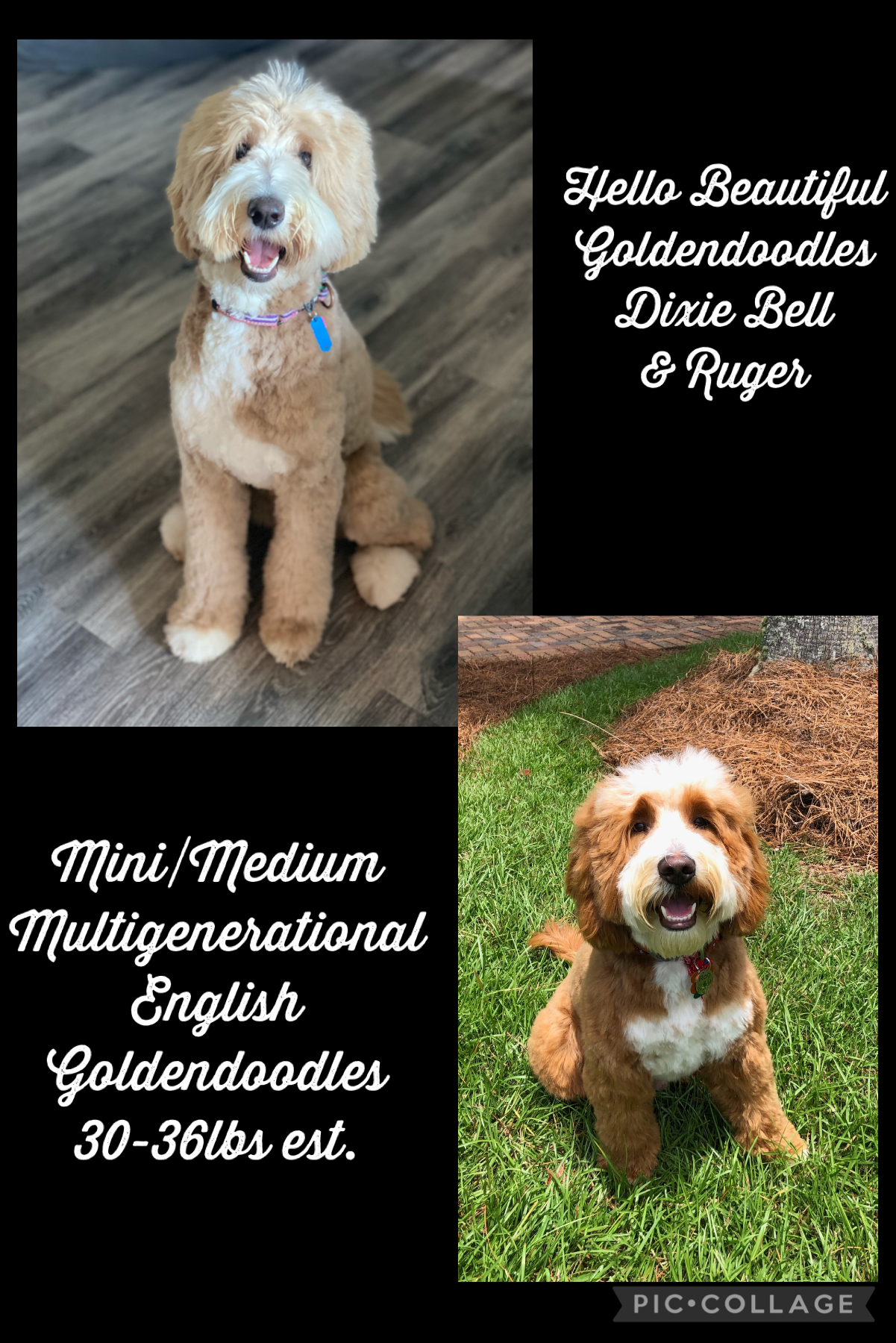 Medium/Mini  Multigenerational English Goldendoodles 
We are for Dixie's first litter! She will be bred around March for fully furnished mini/medium English Goldendoodles, we may have Ruger sire her litter however the stud is subject to change at this time. Dixie's puppies will be stunningly beautifull! 
Are you ready to say Hello Beautiful to your new best friend & family member? Please start by filling out the puppy application here and send me a text letting me know you have submitted it @ 419-680-0615. I will then give you a call. 
Thanks, Hiedi