Upcoming Litter Announcements
*Updated March 5th, 2023. We have puppies AVAILABLE to go home March 10th. 
*ALL puppies are sold under a strict spay/neuter contract. 
*We are accepting applications now.
*please take a look and text Hiedi at 419-680-0615 with any questions or to let me know you have submitted an application.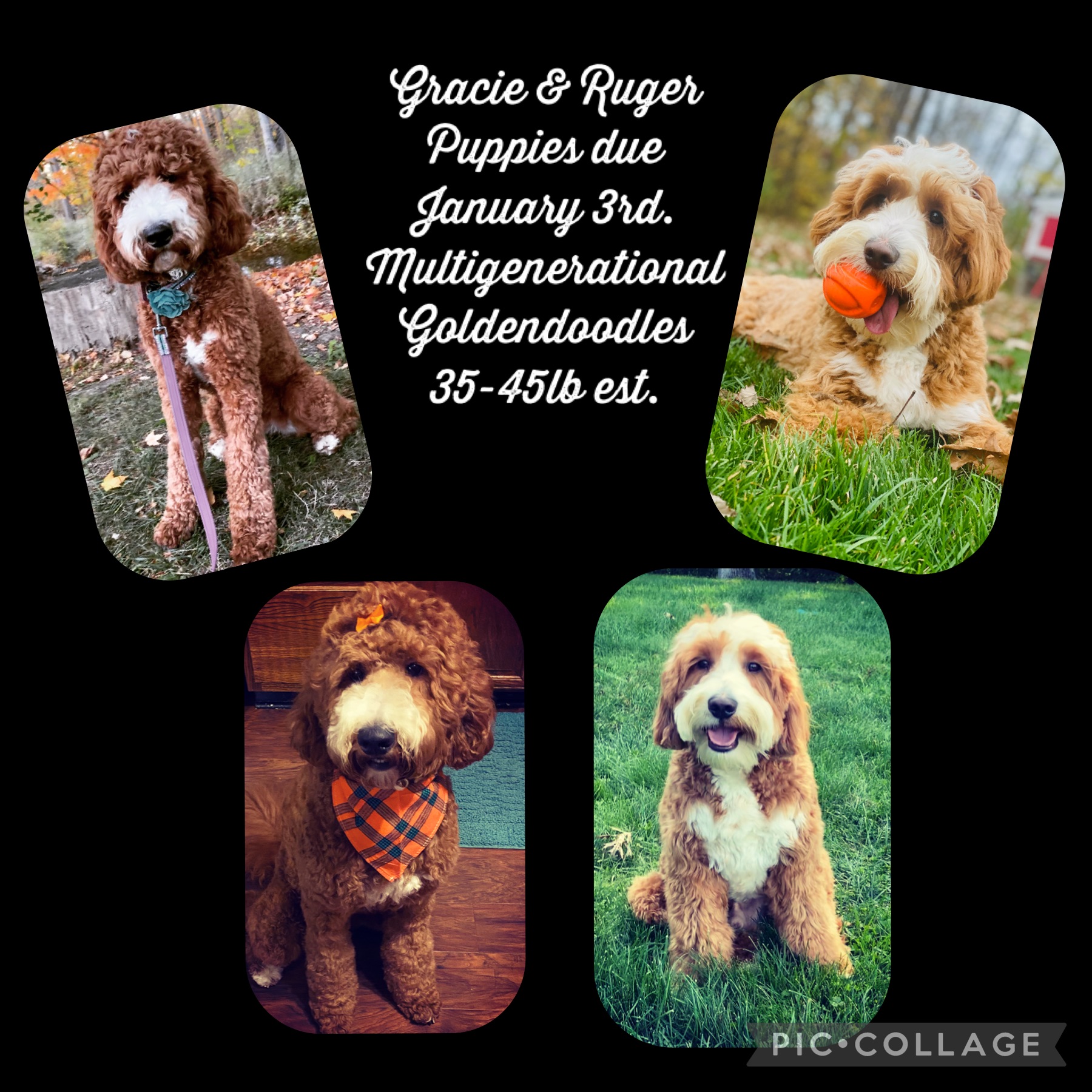 Gracie & Ruger have blessed us with the sweetest medium multigenerational Goldendoodles, born January 11th. We have one darling boy available and ready to head home today!
Their puppies have been nothing short of amazing! The sweet-natured temperaments of Gracie & Ruger shine through in their puppies and they are the BEST family companions. We expect Scout to be right around 40lbs as an adult. His coat will be fully furnished (long hair genes only) the best Goldendoodle coat type for those with mild allergies. Scout is intuitive, playful, intelligent, patient and snuggly! He is ready to spend his life life giving an active family lots of love and laughter! If you think Scout may be a great fit for your family, please submit an application, text 419-680-0615 and I will give you a call to chat about adding your new best friend!
Hiedi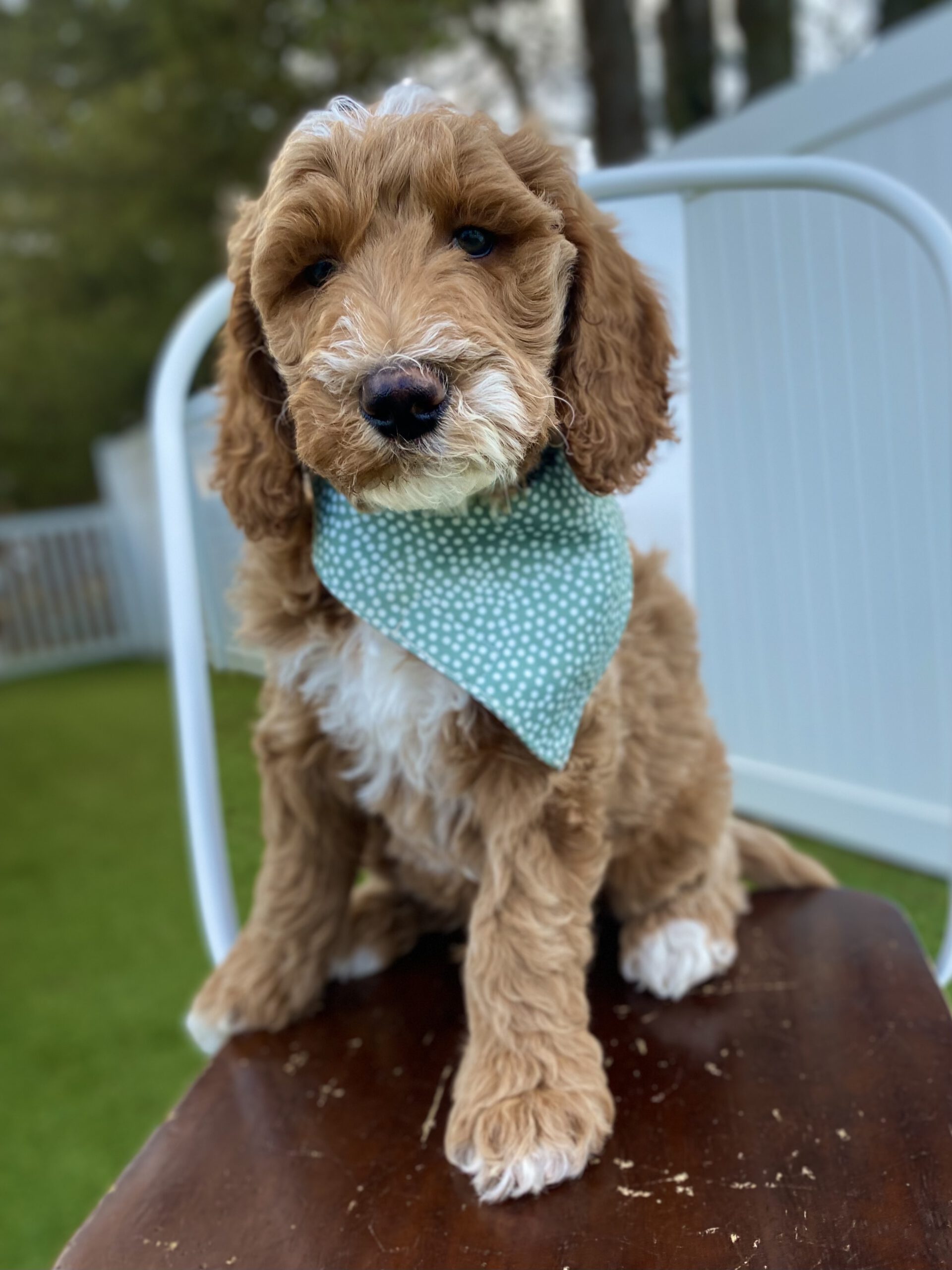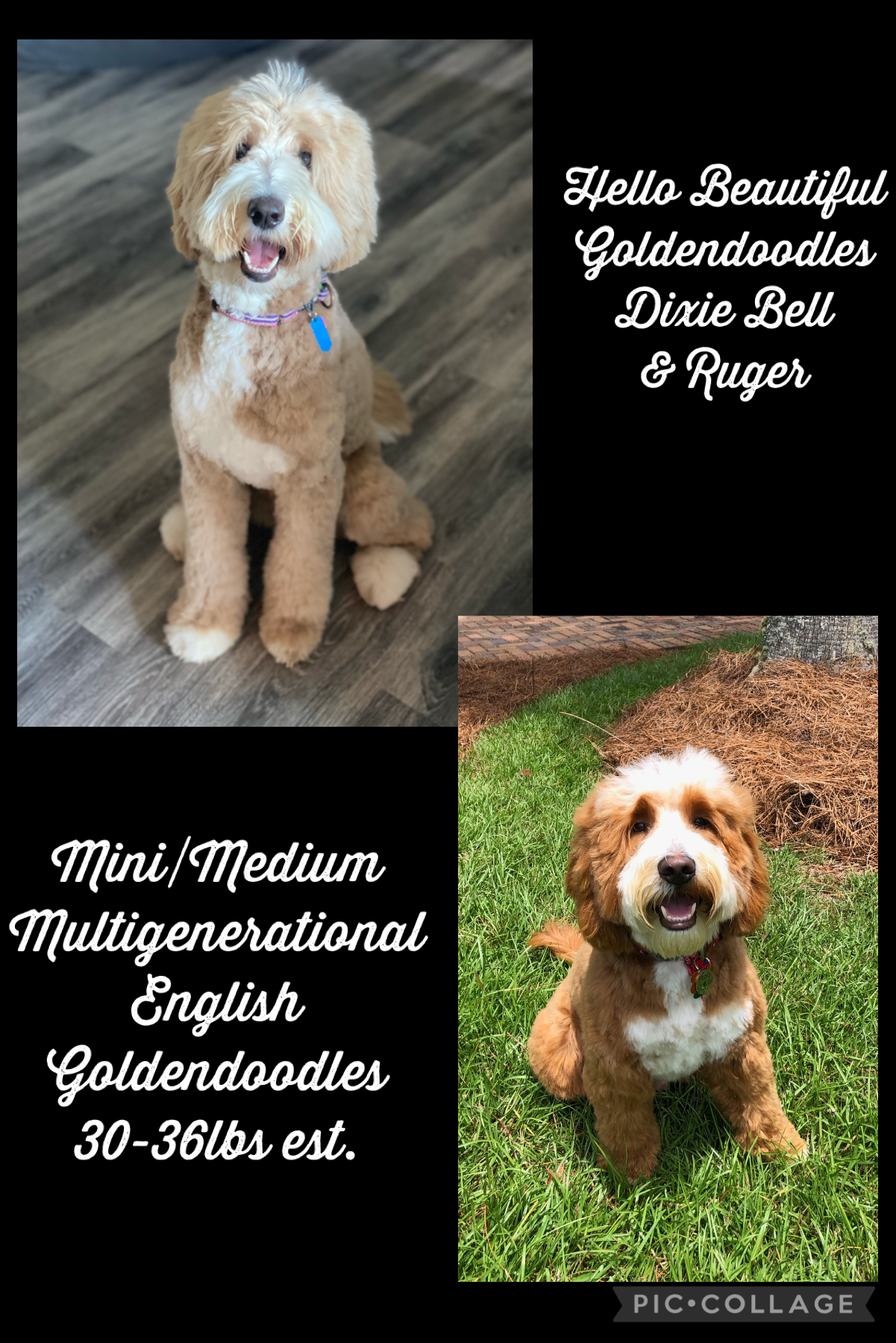 Medium/Mini  Multigenerational English Goldendoodles 
We are excited for Dixie's first litter! She will be bred with Ruger, we expect her heat cycle in March, her babies should be born in May and going home in July. Puppies will be fully furnished (long hair only, best type for mild allergies) mini/medium English Goldendoodles. We expect fabulous, sweet temperaments, ideal for therapy, emotional support and companionship. They will be stunningly beautiful! We have a possibility of coat colors being cream, apricot or red in solid, abstract, tuxedo or parti markings with black or brown noses & paw pads.
We can accept three more reservations for this litter. Submit your puppy application and I will give you a call.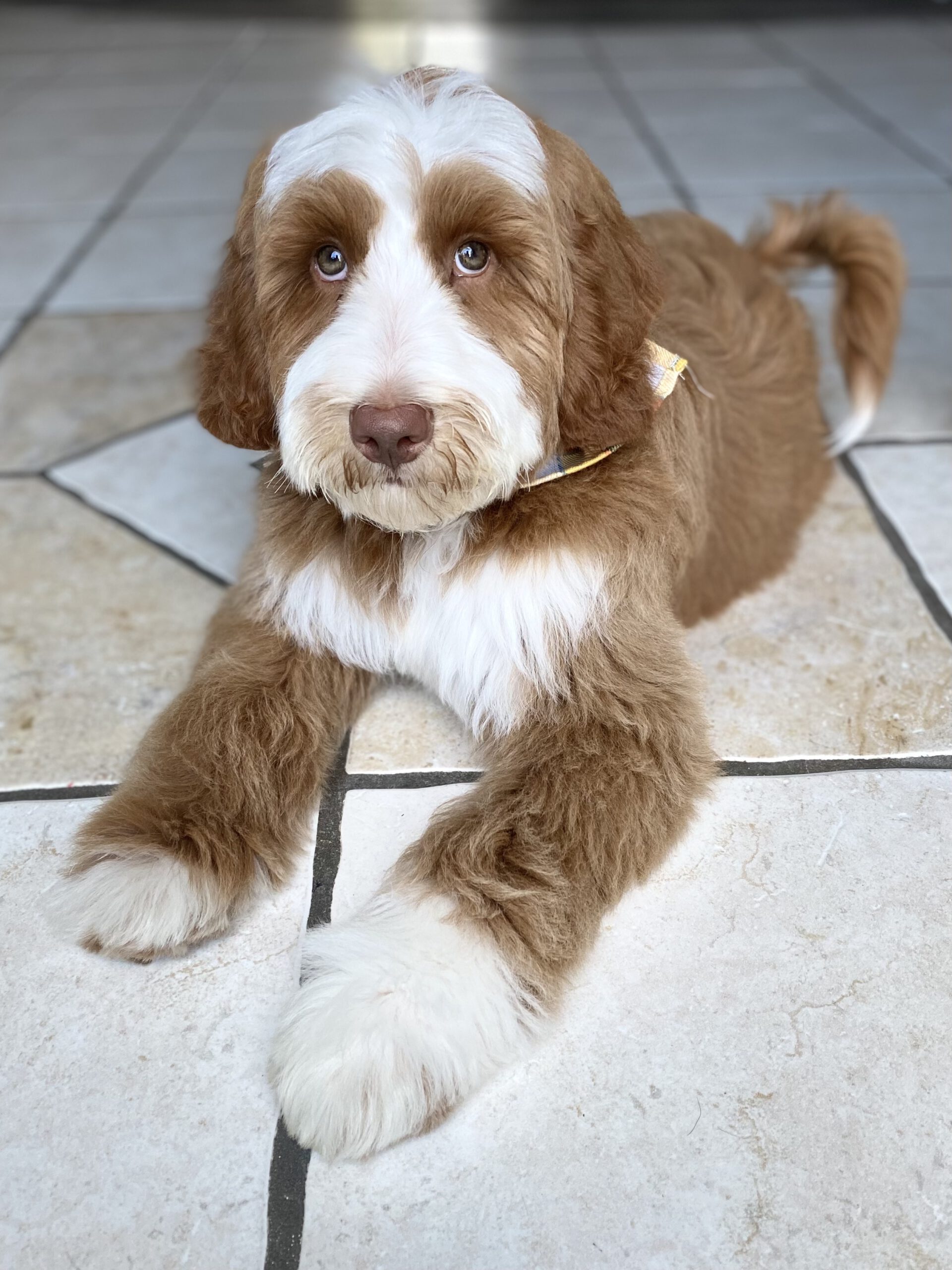 Are you ready to say Hello Beautiful to your new best friend & family member? Please start by filling out the puppy application here, and I will then give you a call typically within 24-48 hours.
Thanks, Hiedi