Upcoming Litter Announcements
*Updated April 2nd. We have openings on our reservation list!
*ALL puppies are sold under a strict spay/neuter contract. 
*ALL HBG Puppy Parents are fully Genetically and OFA health tested (hips, elbows eyes & heart) and are Blue Ribbon with Goldendoodle Association of North America! 
*We are accepting applications now.
*please take a look and text Hiedi at 419-680-0615 with any questions or to let me know you have submitted an application.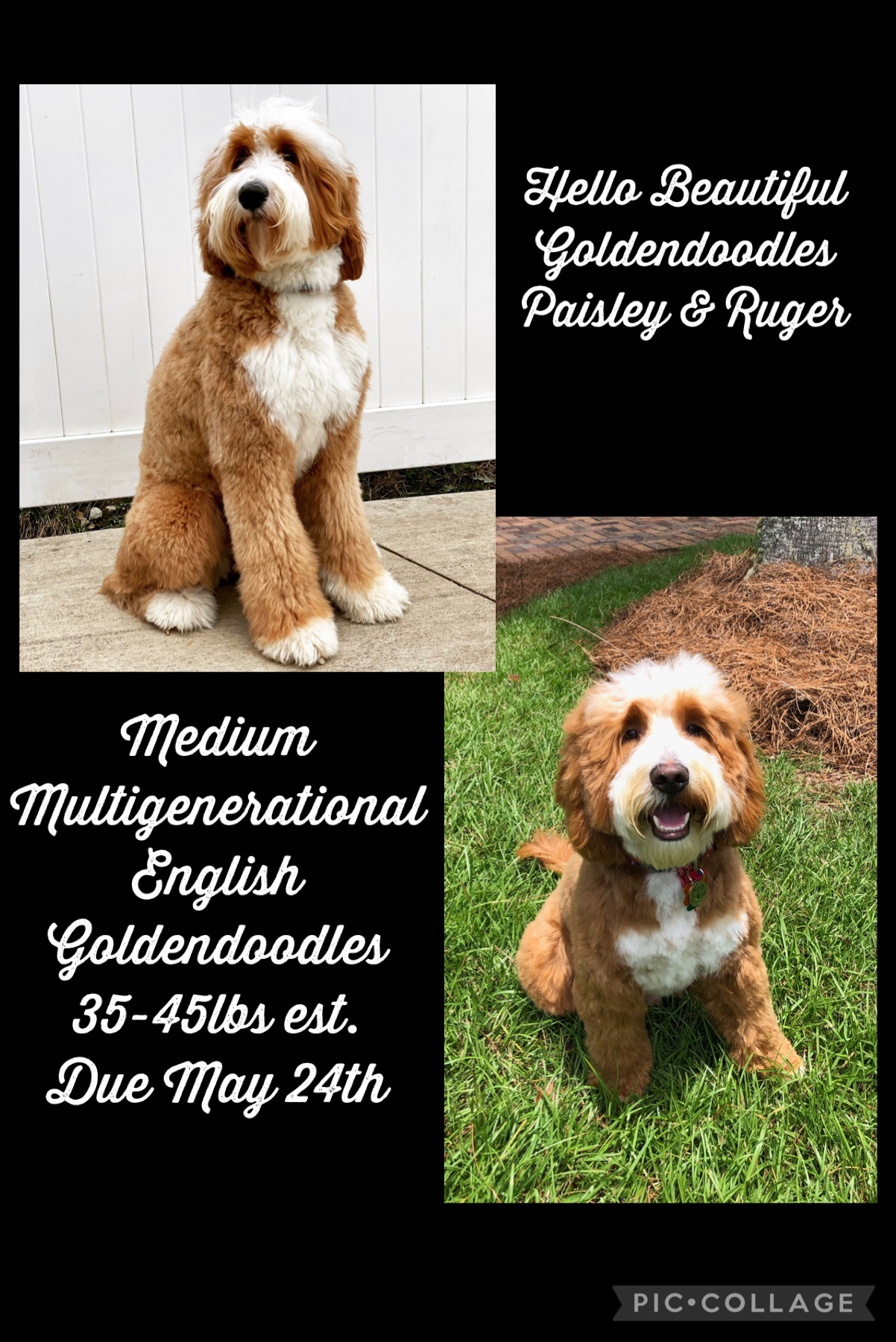 Paisley has been bred to Ruger for medium size English Goldendoodles! They will be stunning! Paisley's puppies will have the wonderful sweet natured temperament and disposition we have come to know and love! Beautiful fully furnished coats (best type for families with allergies or who want to avoid shedding) in Red, and Apricot colors with tuxedo/abstract markings or Parti color. This litter is estimated to mature around 35-45lbs. If one of these babies may be a great fit for your family, please submit an application, text 419-680-0615 and I will give you a call to chat about adding your new best friend! 
Hiedi
Medium/Mini  Multigenerational English Goldendoodles 
We are excited for Dixie's first litter! She will be bred with Ruger or a slightly smaller, equally amazing stud if all goes well with timing. We expect her heat cycle soon, her babies should be born in June and going home in August. Puppies will be fully furnished (long hair only, best type for mild allergies) mini/medium English Goldendoodles. We expect fabulous, sweet temperaments, ideal for therapy, emotional support and companionship. They will be stunningly beautiful! We have a possibility of coat colors being cream, apricot or red in solid, abstract, tuxedo or parti markings with black or brown noses & paw pads.
We can accept reservations now for those interested in a puppy from this litter. Submit your puppy application and text 419-680-0615 and I will give you a call! 
Hiedi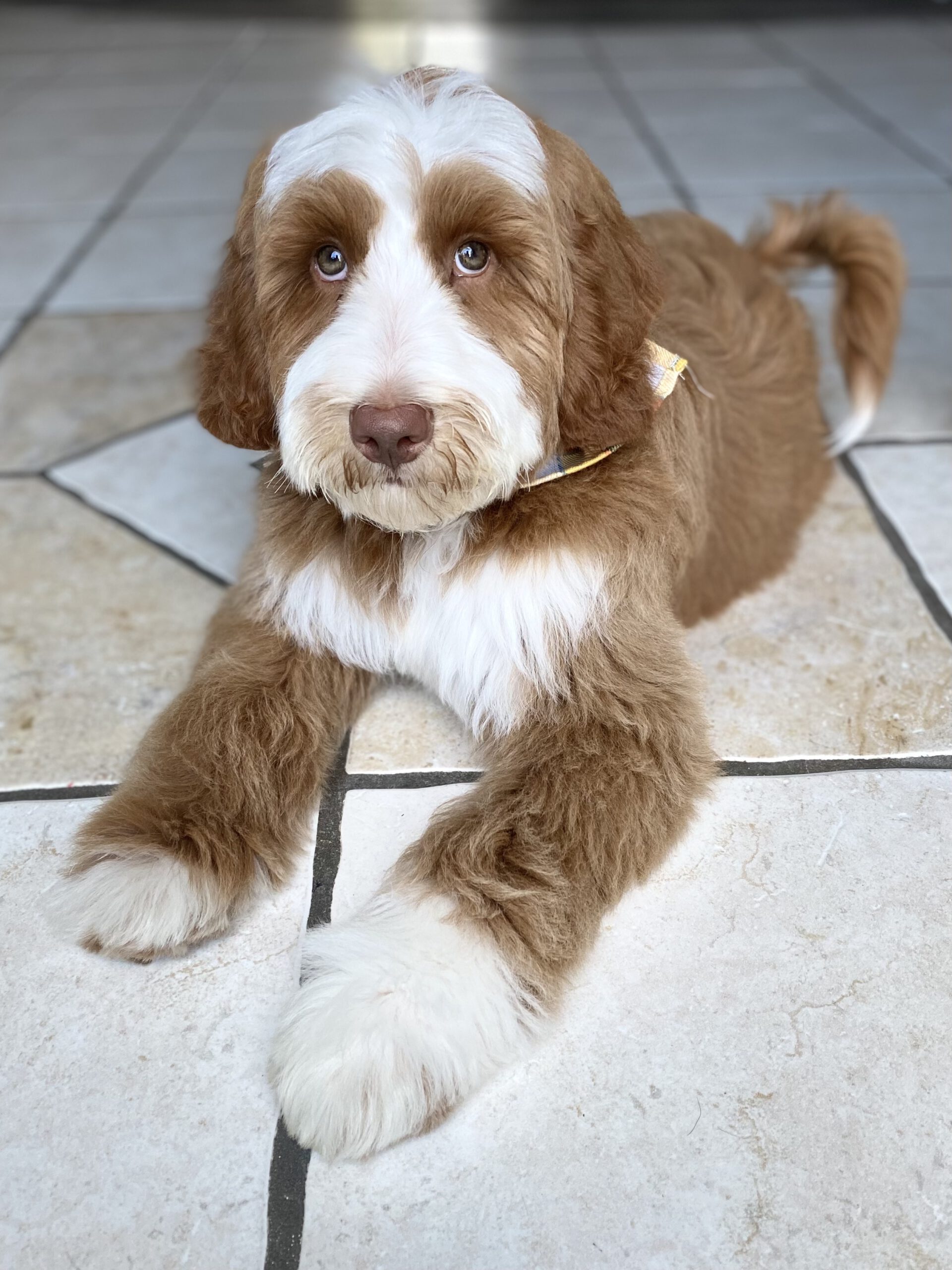 Are you ready to say Hello Beautiful to your new best friend & family member? Please start by filling out the puppy application here, and I will then give you a call typically within 24-48 hours.
Thanks, Hiedi