Information and Puppy Pricing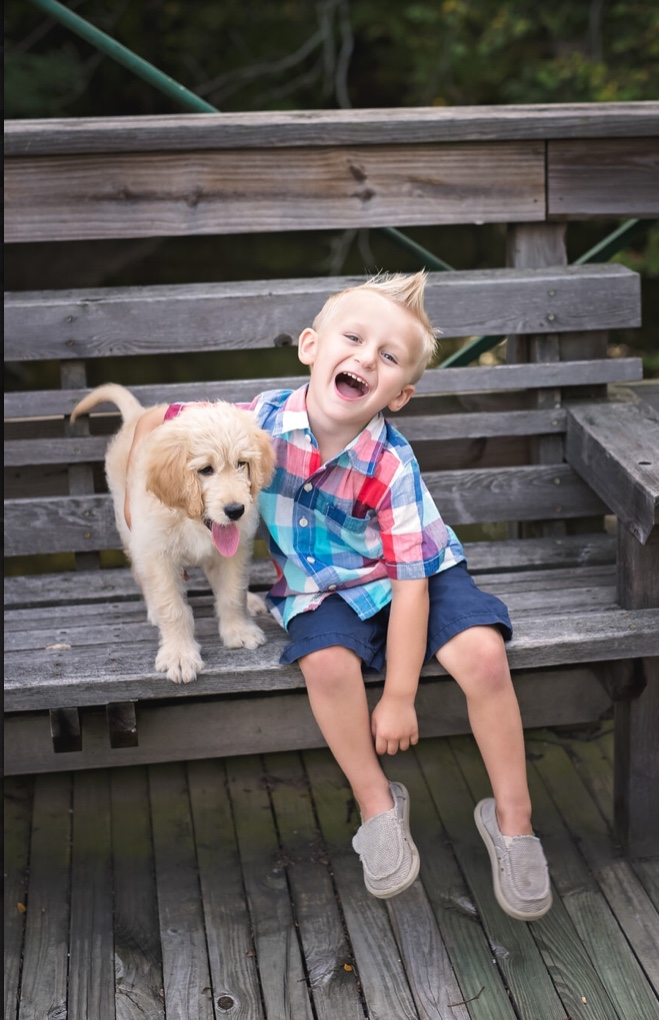 How to get an HBG Puppy
Puppy matching will go in order of deposit received. You may place your deposit by check, only cash will be accepted on pick up day. I can not guarantee size, color, coat or gender, however I do my best to estimate. I also do not guarantee non-shedding, If for any reason a situation arises and you cannot take a puppy at the time, your deposit can be held and you will have the option to choose from our next litter. Realize there are a wide range of prices, however a well socialized puppy raised in a home with a early start to training, who comes from great temperaments and health tested parents is truly priceless.
Standard Size Golden-doodles
40-57lbs range expected.
300$ deposit with 2500$ due by pick up date. 2800$ total.
Medium size Goldendoodles 
30-47lbs range expected
300$ deposit with 2500$ due by pick up date. 2800$ total.
If a HBG puppy sounds like a great fit for your family and you have viewed our upcoming litters/wait list and puppy contract. Please fill out our puppy application., and then send me a text at  419-680-0615 letting me know your name, and that you have placed an application then I will give you a call at my earliest convenience. Once you are approved, place your $300 non-refundable deposit to be added to our wait list, this will hold your place in puppy matching/selection order.