Guardian Home Information
Guardian Home Opportunities
Taking Applications NOW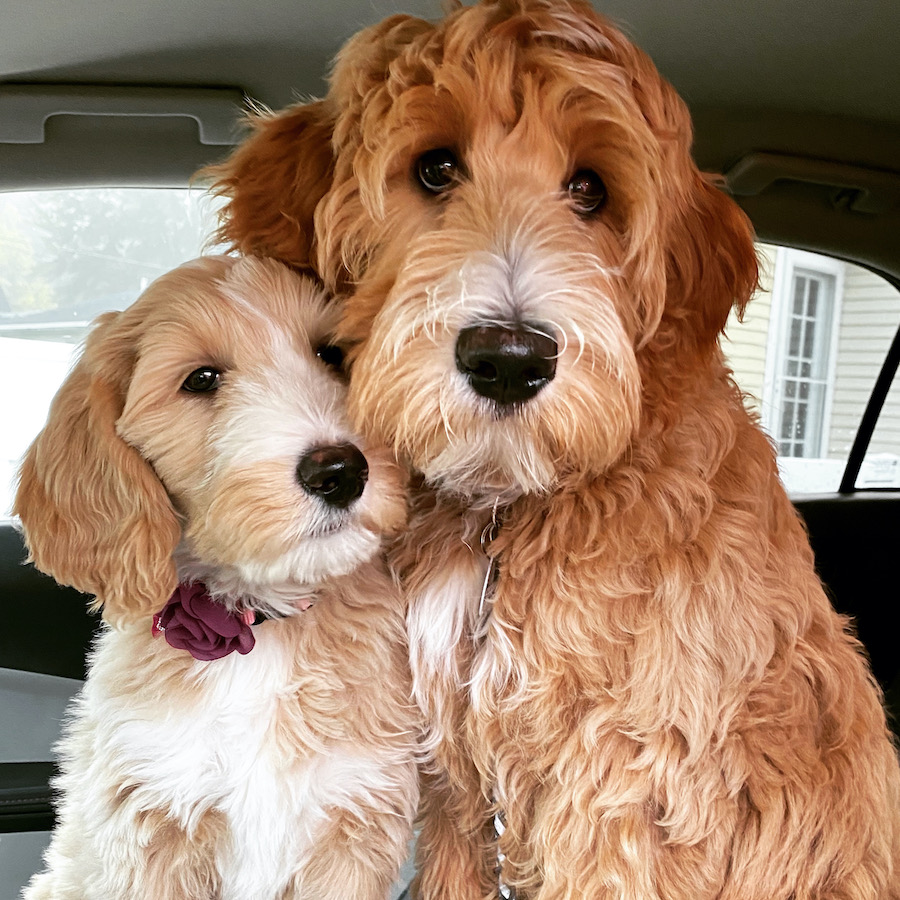 Our Guardian program is designed so that all of our dogs get all of the love and attention they deserve, all of our HBG parents are family pets. Goldendoodles love their people and having a guardian program means more people to love! Our Guardians are blessed to have a beautiful and healthy Goldendoodle, our pick of the litter at no charge. This top quality, exceptionally well bred Dog is part of your family forever, while the breeding rights are retained by Hello Beautiful Goldendoodles until retirement from breeding. (3-4 litters for females and 5-6 years of age for males) once this dog has completed their breeding career, He or she will be spayed or neutered at our expense. This dog will always remain a forever member of your family and at the end of our short-term contract will be signed over to you. 
The dog will live full time with you and come back to us for health testing, breeding and whelping/weaning. They can also stay with us for a visit while your on vacation whenever we are available. This is great for families that are patient and can afford regular pet care without having to make the initial investment of purchasing a puppy. Our guardian dogs visit often, so they are always comfortable here. To secure commitment in those approved as Guardians, initial deposit is required and will be returned. We also have a Guardian home contract.
Must be within 50 mile radius of Bettsville Ohio! 

Must be able to properly contain the dog, preferably a fenced in yard.

Must own your own home.

Dog experience.

Provide approved flea, tick, and heart worm prevention monthly.

Capable of properly crate and potty training and teaching basic commands. 

Must be in a training program before 1 year old.

Feed our same approved high quality food, and see a professional groomer on a minimum six week schedule. (I will groom them while they are here, as well as puppy grooms.)
If you are interested in applying to be part of our guardian program, please fill out our puppy application and specify that you are interested in guardianship.